Feature by V. Michelle Bernard 
Turkey bacon, eggs, cold cereal, cheese, lots of bread and pizza were common ingredients in Jennifer Engelkemier's daily menu. But since attending Mountain View Conference's (MVC) Wellness Camp last summer, she's traded in some of her old breakfast favorites, including turkey bacon, for beans.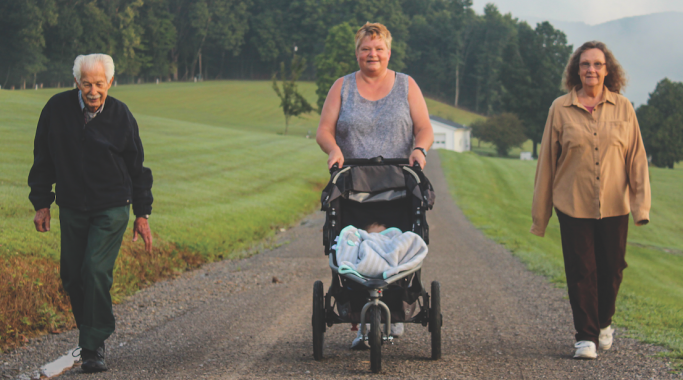 Before the camp, Engelkemier (pictured in middle, walking with wellness campers Herb Perrine and Susie Shaver) was overweight, had diabetes and high blood pressure, and also suffered from fatty liver disease. "I just want to get healthy overall," she said during the first week of camp, where she lost 10 pounds and started walking more regularly.