The National Society of Black Engineers (NSBE) invited members of its junior chapter at Takoma Academy (TA) in Takoma Park, Md., to represent and celebrate unknown figures in the U.S. space exploration program.
Fourteen members of TA's chapter had the honor of attending a private screening of the film Hidden Figures at the White House in Washington, D.C. Hidden Figures is based on the real-life story of Dorothy Vaughn, Mary Jackson and Katherine Johnson. These three brilliant African-American women overcame great odds to help America launch astronaut John Glenn into outer space. The tagline "Meet the women you don't know, behind the mission you do" correctly depicts these women who utilized their intelligence and desire to dream big.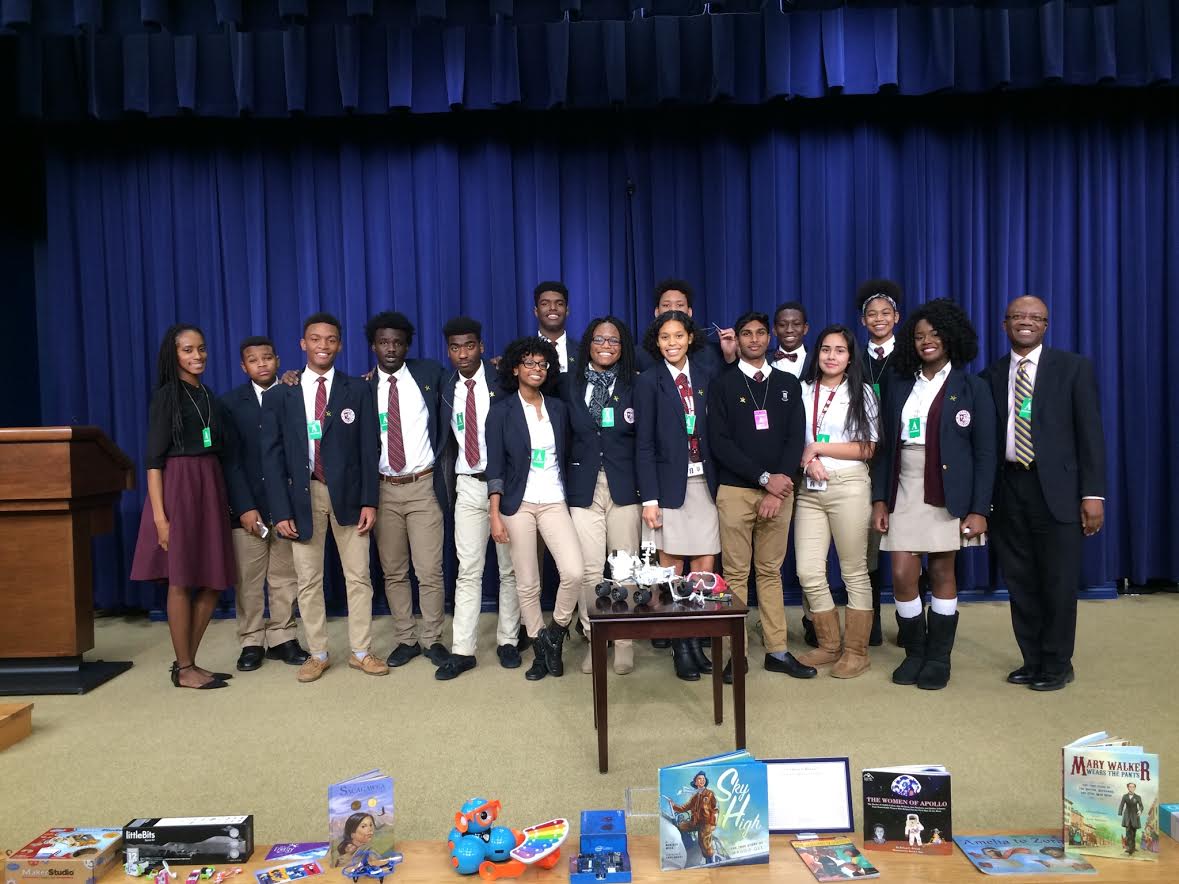 Many of the TA students in the engineering club aspire to be engineers, and this movie motivated them to keep their dreams alive. The women in the story were ostracized to the point that they weren't allowed to use the same bathrooms as their colleagues, but they did not allow segregation, racism or sexism to keep them from achieving excellence. Their efforts helped the National Aeronautics and Space Administration, NASA, become a progressive work environment, and carry out the space exploration goals set by President John F. Kennedy.
Actors Taraji P. Henson, Kevin Costner, Octavia Spencer, Janelle Monáe and director, Theodore Mel, also attended the private screening. Afterward, they held a panel discussion, and Kircil Dowers, a junior at TA, voiced the first comment: "Just by watching the movie, I could tell that even the cast members were very much in touch with the characters they were playing in their roles."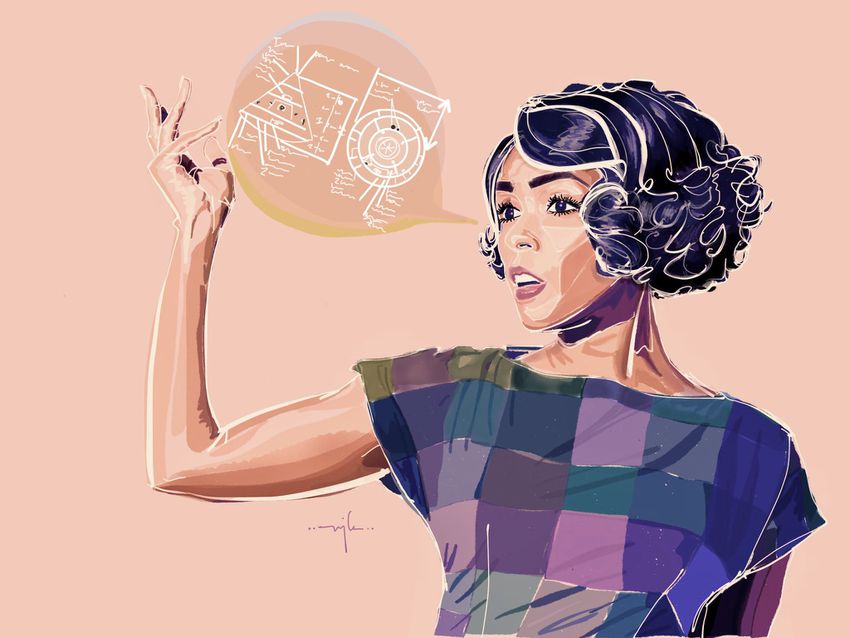 Later, Michelle Obama, then first lady of the United States, made a surprise appearance. She spoke about the importance of obtaining an education. "I am free, not because I am the first lady, but because I have an education; so put down your phones and study," she admonished.
TA Junior Mekhi Brown notes, "The movie reminded me that nothing is impossible." Senior Alex Gibbons adds, "I gained insight on how African-American women were overlooked, but still played a key role in shaping America."
Another interesting angle to this story is that the art- work used by 20th Century Fox to promote the film was created by Jamila Silvera ('99), a former TA art teacher. She says, "It's marvelous to look on a screen and see people that look like you, celebrated for being brilliant, strong and gifted, and who happen to be brown."