Story by Pine Forge Academy Staff
Pine Forge Academy (PFA) has incorporated life enrichment clubs into their curriculum this year. Students have joined clubs, such as Coding, Genealogy, Media, Chess, Crotchet, Poetry, Art and Debate, that meet for 50 minutes twice a month.
Instructor Lisa Marshall has introduced members of the Art Club to several artistic mediums. The club's latest work is a fluid art design known as the acrylic painting string technique. This format brings out the creative ingenuity of the students.
Member Keiry Zapata ('20) shares that the Art Club is "a way to express myself after a hectic week. I am able to be creative and enjoy myself." While many of the students in the class may not choose art as a pro- fession, PFA gives them a venue in which they are able to express a multitude of feelings.
The Chess Club is another enrichment activity. Math teacher and chess coach O'Shayne Rankine has introduced dynamic playing strategies to his students. PFA recognizes that chess can be an important benefit to the cerebral development of its students. They report that chess may help grow dendrites, raise IQ scores and increase problem-solving skills.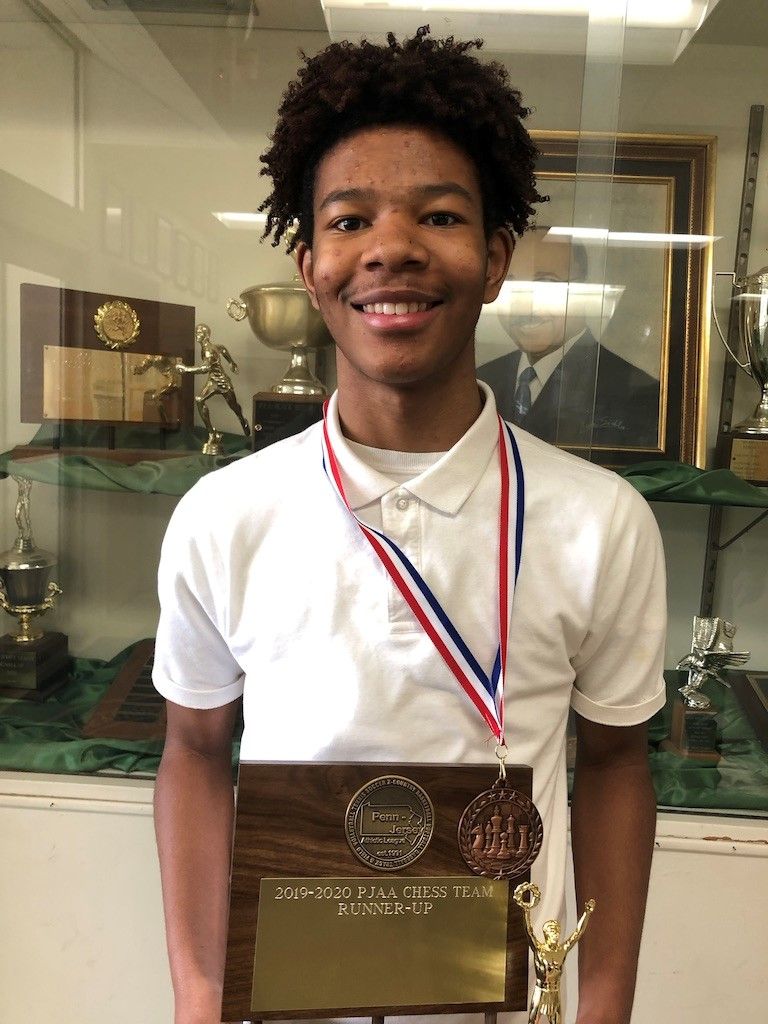 Members have participated in several matches against other private and charter schools, and the club has consistently finished in the top 10. In fact, club president and senior Kevin Zapata (pictured) placed fourth in the Penn-Jersey Athletic League in his latest match. Zapata has been in love with chess from a young age. His keen ability to play is only surpassed by his academic attainments.
Students from the Debate Club recently participated in a contest that required them to research the topic, "Be it Resolved that Civil Disobedience is a Moral Right." Led by English teacher and Debate Club coordinator Gazetta Holt-Roberts, the PFA team won every round and are the reigning champs of the Penn- Jersey Debate Association.
At PFA, students are placing their motto, "Excellence is No Accident," in to motion.